3. CHOOSE LANGUAGE
Tell Ligo what language you'd like Ligo to translate your message to. After you've chosen the language, Ligo will start translating your messages.
3.1 Choose 'Translate from' and 'Translate to'.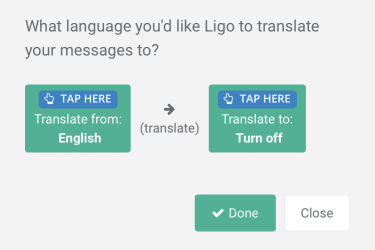 Example: English → Japanese
If you speak English and chatting with a Japanese person, you should select
English for 'Translate from'
and
Japanese for 'Translate to'
. Ligo will translate your message in English to Japanese. Like the example shown below: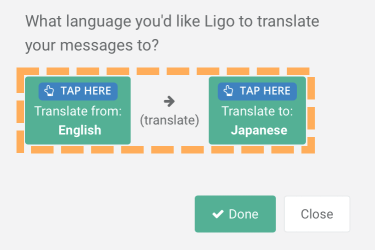 In this case, when you send a message in English, Ligo will translate the message to Japanese.
3.2 Tap 'Done' to save the setting.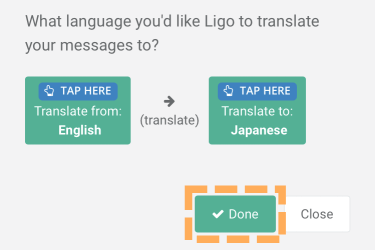 Now you can start sending messages and Ligo will translate them for you. Like the example shown below: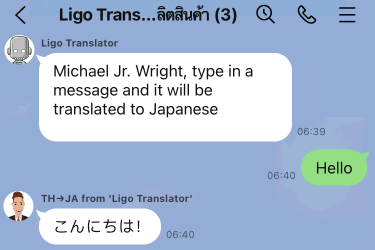 Step 3.
CHOOSE LANGUAGE
If your friends have not yet set up language in this group, they will also have to set up language so Ligo can translate their messages into your language.



Recommendations

To ensure that Ligo understands you better, we recommend using correct grammar and spelling in your language. Avoid using short sentences and humors. These can lead to possible mistranslations. And use pronouns when you can.